Testimonials
Clare Bailey
Professional, responsive, lovely. The team at AMW are an absolute delight and pleasure to work with.
Clare Bailey
Taylor Talks
Andre Borell
The team at AMW media were able to secure us the high profile voiceover talent we wanted for our documentary film. The process was smooth, fast and painless. They will be our go-to for booking talent in future. Thanks team!
Andre Borell
Hype Media
Danny Green
I am proud to have AMW represent myself personally, and my business interests. Mark and Aneta have been a pleasure to deal with and leave no stone unturned in sourcing more opportunities for my business to expand, whilst maintaining dignity and respect to both their client and prospective opportunities. They are passionate about the tasks they undertake, showing great enthusiasm and professionalism. I would have no hesitation in recommending them.
Danny Green
4 x World IFB Boxing Champion
Dave Arndt
AMW provided Danny Green for our annual conference. The whole process from start to finish was very professional. We will be using AMW for all of our events moving forward.
Dave Arndt
RTIO Projects and Development
Scott Meneilly
As a proud Australian business, we love hearing from every day Australians that have achieved something special and from anyone at the top of their game. Danny Green is not a polished circuit speaker with amazing PowerPoint slides and lots of video footage, and that is exactly why we loved him. He is a real Aussie bloke that followed what he was good at and just kept on fighting until he was the best in the world. We loved how articulate, humble, funny he was and how he was so generous with his time. There was a lot for us to love about having Danny as part of our conference as he made it so personal – he just got up on stage and started talking to us as if we were having dinner with him. It was real, raw, emotional and funny. He's a natural speaker, a world champion and overall, such a great guy that impressed everyone. If you are into greatness, I would recommend Danny without hesitation, no matter who the audience!
Scott Meneilly
CEO of Retail Zoo
Gabby Leibovich
We just started a Campaign with Jason Alexander, a large Hollywood star, I would like to say thank you to Aneta and Mark at AMW, they truly worked hard for a period of 3–4 months, anything form concept to all negotiations, they were up at all hours working with the US. I am extremely happy, their results were phenomenal and I am sure this will raise our brand to a different level, thank you again and I am certain we will be working again in the future.
Gabby Leibovich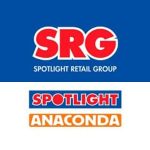 Michelle Day
AMW provided media buying for our shopping centre and Aldi on a 12 month outdoor advertising campaign. They assisted with both selecting the locations and design of each billboard. In result we had a 17% increase in traffic to our shopping centre. I would highly recommend there advertising services for a complete solution.
Michelle Day
Asset Manager at SPG Investments Pty Ltd
Zachary Pittas
Simply put the team are fantastic and a pleasure to work with. They have terrific connections with talent, always go above and beyond requirements and have ensured a consistent level of professionalism. I highly recommend working with them and look forward to a continued working relationship
Zachary Pittas
Tiffany Vibert
Working with influencers can be a challenging task, however Aneta and her team managed the relationship between Hasbro Australia and Rebecca Judd with great efficiency. Their communication was superb and therefore all desired outcomes were achieved.
Tiffany Vibert